Highway 65 South, Clinton Phone: (501) 745-4004
FREE popcorn and soft drink with each ticket purchased!
Just turn in your ticket stub at the concession stand!


Show Times:
Monday - Saturday: 7:30 p.m.
Sunday: 2:00 & 7:30 p.m.
Run Time:
2 hours and 38 minutes.
Genre:
Action, Adventure, Crime, Mystery, Thriller
MPAA Rating:
PG-13 (for sequences of violence and action, some bloody images, language and thematic elements)
Starring:
Tom Cruise, Aldis Hodge, Cobie Smulders, Danika Yarosh, Holt McCallany, Patrick Heusinger, Robert Knepper
Synopsis:
Synopsis: Jack Reacher (Tom Cruise) returns with his particular brand of justice in the highly anticipated sequel JACK REACHER: NEVER GO BACK. Major Susan Turner (Cobie Smulders) is the Army Major who heads Reacher's old investigative unit. She is arrested for Treason and knowing that she is innocent, Reacher must break her out of prison and uncover the truth behind a major government conspiracy in order to clear their names and save their lives. On the run as fugitives from the law, Reacher uncovers a potential secret from his past that could change his life forever.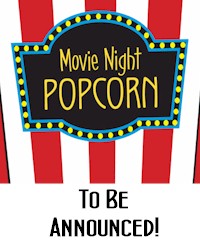 Show Times:
Monday - Saturday: 7:30 p.m.
Sunday: 2:00 & 7:30 p.m.
Run Time:
To be announced.
Genre:
To be announced.
MPAA Rating:
To be announced.
Starring:
To be announced.
Synopsis:
To be announced.
Admission
Adults: $7.00
Kids: $5.00 (12 & under.)
Sunday Matinee: $5.00 (Adults and Children.)
Directions
The Gateway Twin Cinema is located on Highway 65 - north of the Choctaw, Highway 330 & 9 intersection and south of the Clinton, Highway 336 intersection.
Heading North on Highway 65, the Gateway Twin is on the left side of the highway.
Jack Reacher:
Never Go Back
Copyright 2016, Gateway Twin Cinema
Bonus answer for the KHPQ/KGFL Contest:
Go to the KHPQ website, select the KHPQ Contest page, and use this answer to send in an entry for a chance to win! One entry per person, using this answer, must be sent in by midnight on Wednesday, October 19, 2016. Check here each Wednesday, for a new chance to win!